Workshops
Workshop Taste of Tantra with Afke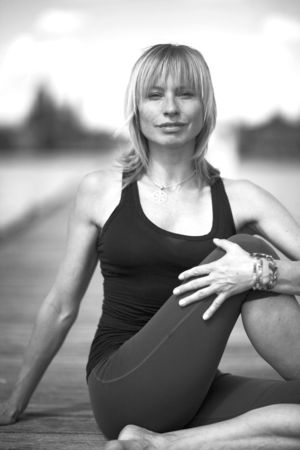 les wordt gegeven door
Afke Reijenga
Are you ready to explore the world of tantra?
This tantra workshop is  for beginners and also for the ones that have explored tantra before. It will be a mix of ancient tantra technics and modern tantra exercises.
Tantra is about feeling and experiencing.
Tantra is about intimacy and about real authenticity.
About connection, freedom, playfulness, slowing down, energy, integrity and so much more.
Join for this magical evening where you will learn, or better experience the basics of tantra.
For who?
for you!
Men, women, non binary, single and couples all super welcome!
Afke loves to guide you, this is the path, the way she lives her life that really liberated her.

What is Tantra?
Afke: "For me Tantra is to embrace it all, to embrace life fully in all its aspects, the light and also the darkness."


Tantra is an ancient spiritual tradition, a way of living and thinking, with the purpose of attaining spiritual awakening, like yoga or meditation. Where the practice of yoga helps you to travel more inwards. To observe yourself, observing life, without responding. Tantra invites you to liberate yourself in the world around you. 
Afke takes you on a little journey into the unknown. For years she have been studying the ancient techniques of Tantra. Now she offers you the opportunity to experience a little of the mystery that has influenced her life so much.
What makes Tantra different from other spiritual paths is that it embraces all of life as sacred. There is no concept of sin in Tantra. Tantra is the Path of Love - love of life, of self, of others. 
In practical terms it means embracing every single part of your life as an opportunity to EXPAND. "Tan" means expansion, and "Tra" means liberation - so together it means the path of expanding into liberation. Every experience, no matter how beautiful or how challenging it is, every feeling, and every person, represents an opportunity to grow, to peel back those layers, and become more loving, more peaceful, more joyful. 
Do you feel a curiosity, but also a touch of fear?
Do you want to know why Tantra is so often confused with sexuality?
And are you curious to connect deeper with yourself?
Safe space
Feel super welcome to join us at our tantra workshop in Amsterdam. We will create a safe space, and no worries, there is no nudity involved. You will experience what it is to step into this 'tantra field' moving from head into the heart and body. Connecting with your emotions, starting to connect with yourself on a deeper level and from there with others. Also, due to Covid-19 regulations, clues will only be conveyed verbally. Make sure you bring something warm (sweater / blanket) as the windows will be open.
Fotografie: Lorijne Havik

This workshop will be in Dutch or English spoken if needed and it's open to anyone, not just couples!


Date:
Saturday the 18th of December 2021
Time:
19.00 tot 22.00
Price:
 60 euro per person
Place:
 De Nieuwe Yogaschool, Amsterdam