Workshops
3-day Asana Energetics with Hoyte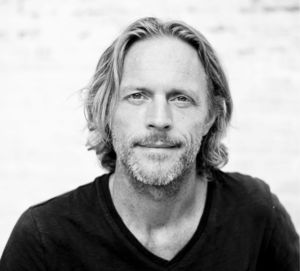 les wordt gegeven door
Hoyte de Ranitz
3 DAY PRACTICUM & STUDY ASANA ENERGETICS


"Body to shape the breath, breath to shape the mind , mind to connect into source"

Mastering Asana is not just about the perfect shape; It's about knowing & experiencing what the shapes do; How they impact our physiology (body), energy & mind. In the yoga tradition there are thousands of different postures but in terms of spinal orientation there are six main pose categories, defined by the great yogi and master Krishnamarcharya. Different groups of Asana that make us feel differently and have different purposes on our yogic path; While forward folds and twists are calming and grounding, laterals and backbends are energising, Extensions and inversions are uplifting and inspiring and are related to awakening & ascending dormant energies. This is important information if you are a teacher or student who wants to understand the feeling and energetic purposes behind the postures.

What?
In this 3 day workshop we will look at these six (spinal) pose categories. For each of these Asana groups we will do a complete practice (including Asana, pranayama & meditation) and a practicum to explore and discuss the characteristics of the Asana's in terms of - physical alignment & energy flow - breath & energy as a way to shape the mind in the asana - energetic effects overall


What you will take home in this 3 day training;
- A better understanding of the physical, mental and energetic effects of yoga asana
- Learn to use and differentiate your breath in different asana's to support the pose and enhance the energetic effects of your practice
- Knowledge of the Vayu's; the energy currents in the body and how they influence your state.
- How to build and sequence your yoga practice towards a specific outcome (grounded, calm, vitalized, inspired etc.) - How to integrate this knowledge into your teachings and direct your classes more purposeful.
- Use this understanding to fit your personal needs in practice; your state of mind, body, time of day, month etc...

"The more skilled we are at shaping our prana (energy), The more complete our reach is as yogis and teachers, but even more as parents, partners, professionals and everyday people"

These workshops are suitable for all yogis with some yoga experience, students and teachers alike.

Date: 7, 8 & 10 March, 2024
Time: 10.00 - 18.00 hr
Place: De Nieuwe Yogaschool
Price: €350,00