Workshops
Systemic work & constellations retreat with Kim & Zeeger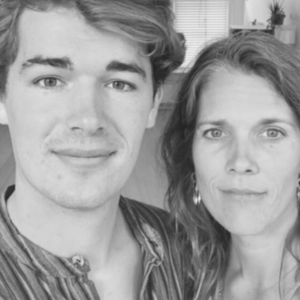 les wordt gegeven door
Zeeger en Kim
Systemic Weekend Retreat: Choose Your Own Path, Not Your Parents'
Systemic work & constellations 

In this weekend retreat, we focus on one of life's greatest challenges: How can you find and walk your own path based on YOUR decisions and without being restricted by unresolved issues from the past? How do you break free? How do you create your own space? Without guilt, without the feeling of letting your parents down, or without the limiting patterns from your past that you don't deserve it or can't do it?

We take a deep dive into you, your beliefs and your family system in this retreat. You will discover what you still have to let go off so that you can relate to your parents and their history in a different way. By accepting WHAT IS, we create space to grow and flow more into life. For example, by letting go of how the relationship you're your parents SHOULD have been and accepting WHAT IS, you give yourself space and a lot of inner freedom. You'll return to your child position and life will start to flow again. In the retreat we will also investigate what is stopping you from walking your own path. How can you experience more space and freedom? And which step(s) are within reach?

What can you expect from these three days?

The common thread in this retreat is the systemic work. So, based on systemic exercises and (mini) constellations we take you on a journey of discovery in which old patterns can be released. We supplement that with meditations, breathwork, bodywork (yoga), dancing and, above all, a lot of mutual connection and contact within the group.

Who is this for?
Anyone who is looking to break with old family patterns.
A few examples that you might recognise yourself in:
- You have always felt like taking care of your mother and find it hard to live your own life without feeling guilty.
- You find yourself unable to sustain a relationship because you try to grasp on or run away from certain feelings.
- You feel like you can't reach your full potential because you get uncertain, you subtly feel like a parent has doubted you.
- You feel unseen by a parent who was always somewhere else with their attention.
- You notice you can't speak about certain topics in your family without conflict erupting.
- Insert any other pattern you see repeating in your life without real explanation.
  
Program
Friday: 5 pm – 9 pm (including diner)
Saturday: 9.30 am – 6 pm (including lunch)
Sunday: 9.30 am – 3 pm (including lunch)

About the facilitators
Kim Lanjouw
Kim has been coaching, guiding and inspiring people to live a more conscious and loving life in the last 10 years. To her, family constellations are a necessity to lift the weight off the past and give space to the potential that wants to be seen and is so needed in this world. She brings softness to what has become rigid and brings clarity to the issues at hand.
Zeeger Scholten
Zeeger has facilitated workshops all over the world including SE Asia, Africa, and Latin America. He has been a practicing buddhist for many years and loves to bring a deep level of presence to the work that he does. He finds it an absolute privilege to do this work and looks to intimately connect that which has been separated.


Date: 9, 10 & 11 February, 2024
Time: Times are different each day, check the program above
Place: De Nieuwe Yogaschool, Amsterdam
Price: 299,00