Workshops
Earth Water Nectar | 3 x Shanti Flow Masterclass series with Simon Rowe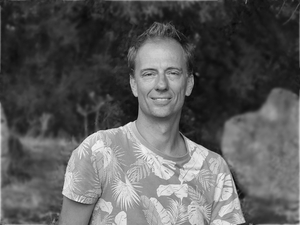 les wordt gegeven door
Simon Rowe
Earth Water & Nectar 
3 x Shanti Flow masterclasses with Simon Rowe 

Dive into the Lunar / Yin pathway of Shanti Flow Yoga for inner healing & regeneration. Spoil yourself and enjoy one or all 3 of these deep, soulful lunar journeys, Learn how to enrich your Lunar or Yin experience with these breath and movement guided practices.


These 3 masterclasses offer a journey into the 3 levels of Shanti Flow Yoga:

Slow Flow | grounding lunar flow practices
Gentle Vinyasa | softening lunar flow practices
Fluid Yin & Movement Meditation | deep releasing & sweetening practices
Experience the 3 levels of Shanti Flow Yoga during these 3 beautiful nourishing practices

* All of the Shanti Flow masterclasses include mantra, sound bath and guided meditations
Fri 07 Oct 19:00 - 21:30
Earth | Deep soulful & grounding Slow Flow
Grounding, rooting, coming home ..

Slow down and dive in during this deep and soulful, lunar Yoga journey. Move from the healing power of embodied breath and deepen your Earth embodiment during these grounding practices for deep tension release and conscious healing. Practice from a place of deep surrender and ease during this slow moving meditation that passes through cycles of lunar hip opening and deep pelvic release, cultivating your Earth connection in a profound & healing journey back home. Om Shanti


Fri 21 Oct 19:00 - 21:30
Water | Fluid gentle & softening Lunar Flow
Opening to the flow of grace ..

During this journey into the softening pathway of Shanti Flow we release all rigidity and open to the grace of fluid practice. We gently soften the hard edges of our Yoga as we harmonise and balance our masculine and feminine qualities. During the practice of softening we release our controlling tendencies to feel the ebb and flow of our own healing nature. Focussed on our spine, this sequence awakens a healing flow of energy and consciousness through the central channel to imbue a deep experience of harmony and grace.


Fri 04 Nov 19:00 - 21:30
Nectar | Fluid Yin & Movement Meditation
Moving into sweet surrender ..

Come and experience how breathwork and flow can be integrated beautifully into a Yin quality of practice. This final masterclass is the gentlest and innermost sacred journey into softness and surrender. Dive into a fluid Yin sequence that gently unfolds in a serene moving meditation. Nourish yourself deeply by this fluid integration of Yin Flow, Breathwork & movement, untie the knots of resistance and open to the wisdom of your heart

Aham Shanta Bhavam' ~ peace is my nature


Masterclass series | Registration options
FULL SERIES 3 x masterclasses €75 incl. btw
Earth | Single masterclass €30 - REGISTER HERE
Water | Single masterclass €30 - REGISTER HERE
Nectar | Single masterclass €30 - REGISTER HERE

50hr Study - Yin Flow & movement Meditation with Simon

Click HERE to see details on Simon's upcoming 50hr training | Yin Flow & Movement Meditation 24 - 29 November 2022

Date: 7th and 21th of October & 4th of November, 2022
Time: 19:00-21:30 hr
Price: 75,00
Location: De Nieuwe Yogaschool