Workshops
3 x Kundalini immersion with Moena
01 februari 2023
18:30 - 20:30 UUR

01 februari 2023
18:30 - 20:30 UUR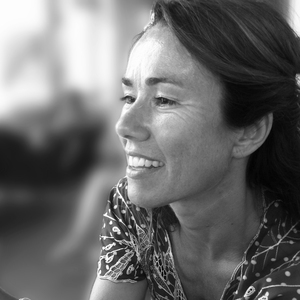 les wordt gegeven door
Moena de Jong
01 februari 2023
18:30 - 20:30 UUR
KUNDALINI IMMERSION

3 special classes to eliminate energetic blockages and increase your awareness
to a higher plane with Moena de Jong for a healthy body,
a happy mind and a holy heart
In these unique 3 special classes we will do a powerful, purifying practice, Kundalini based, that contains:
- BREATH KRIYA : Cleansing breath techniques to harmonise the energy body
- PHYSICAL KRIYA : Physical practice in the form of exercises combined with breathwork to clean the physical and energy sheat of the body
- MANTRA : a powerful and direct wat to eliminate mental and energetic blockages
Every class we will concentrate on specific physical, mental and energetic qualities to integrate those qualities in the most beneficial way.

Week 1 : Growth, optimism, abundance, prosperity. Today our practice will be focussed on lymph cleaning, acceptance of change and a positive spirit.

Week 2 : Authorithy, discipline, resistance, inner critic, responsibility. Today our practice will be focussed on seeing the inner beauty, purifying inner and outer vision, energising the self and transcending anger into consciousness.

Week 3 : Ego, personality, consciousness, vitality. Today our practice will be focussed on the navel center, digestion, elimination, spiritual stamina and projection of the Divine in the self.
What will you gain with these 3 special classes?


- profound purification practices to feel more energised, harmonised and both relaxed
- new insights to enrich your own practice
- a healthy body, a happy mind and a holy heart


Date:
1, 8 & 15th of February, 2023
Time:
18.30 - 20.30 hr
Place:
De Nieuwe Yogaschool, Amsterdam
Price:
69,00

Would you like to join just one or two classes? You can aso book the classes separate (25,00 per class):
1x Kundalini Immersion 1 February
1x Kundalini Immersoin 8 February
1 x Kundalini Immersion 15 February