Workshops
The Core and the practice of Yoga with Marlene Henny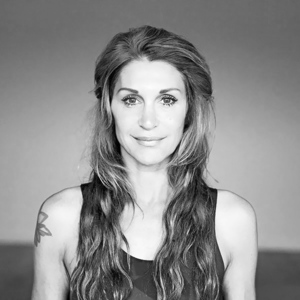 les wordt gegeven door
Marlene Henny
Core Flow Teacher Training Course


Join, Marlene Henny in her vinyasa based Core Flow Training for teachers and gain new insights to boost your classes, your yoga career and gain new knowledge and inspirations and learn what they did not teach you in your teacher training! If you're interested in learning and finding out for yourself why Core Strength is essential in the practice of yoga asana and in learning how to integrate core principles and core work in your teachings, then this training is for you.

What?
In this training for Yoga Teachers, we will be taking an in-depth look at the anatomy of the Four Cores, their significance in yoga, and how to engage them into vinyasa yoga practice for making the most of your core conditioning. Learn how to teach with skills. A system integrating Core Anatomy, Core Alignment and Core Empowerment. Getting to know these subjects will help you to elevate your practice and teaching applied in Core Flow Yoga or any style of yoga.

Your Training Day
Throughout the day, after a core flow practice you will learn, Core anatomy knowledge, core alignment through interesting transitions, core principles, core waves, core practice education and how to bring all this in to practice.

Why?
When you have a firm grasp on the full picture of the core body, and how to instruct students into their best, strongest and most centered poses, in the right order, every time, they will feel more empowered and they will flock back to you for more and to discover new realms so you can bring it on to the next level, being knowledgeable, creative, insightful and teaching classes that are more fun and out of the ordinary, teaching them from a personal place.

Who?
Advanced Yogi's and Yoga Instructors who know the foundations of teaching yoga. Please know that this training is for those who are already certified by an in person teacher training program and are teaching or are at the beginning of teaching public classes or are in a teacher training. Practice Yoga and Teaching Yoga is a lifelong learning journey, and the more you learn, the more you can share. The Advanced Studies at De Nieuwe Yogaschool, aims to assist teachers and students to elevate their skills by learning from senior teachers by diving deeper and focusing on skills. We aim to emphasize subjects that are essential in getting the most out of your yoga practice and teaching.


The Core Anatomy;
 involves, all core muscles seen as a bigger concept then just the abdominal core, core principles to work with and to unlock energetic and athletic power in practice

The Core Alignment; 
focuses on doing yoga poses in combination with moves specifically designed to tone the muscles in vinyasa practice, and developing strength, applying the core principles to unlock power in practice and how to really integrate this in your teaching and combined with core pranayama practices.
Core Alignment and Core Empowerment. Getting to know these subjects will help you to elevate your practice and teaching applied in any style of yoga.

Core Empowerment; 
emphasis on the mind-body connections and powerful insights that cultivates skills and the energies within us on the mat as well as of the mat that teaches you to become the master of your moment. 

Practice & Teach; 
from your energetic center: Core Alignment, Core Waves & Transitions, Core Signature Poses, Core Pranayama, and the power of the Deep Core line

About Marlene
Marlene is a E-RYT 500 H registered YA yoga teacher who loves to share the beauty of yoga, creating a platform for yoga students and yoga teachers to tap into their full potential. She teaches her unique brand of dynamic, creative Core Flow Yoga and leads inspirational classes, workshops, online yoga, yoga retreats and teacher trainings in the Netherlands and abroad.
This workshop is held in English
Date:
 5 February, 2023
Time:
 10.00 - 17.00 hr
Place:
De Nieuwe Yogaschool, Amsterdam
Price: 135,00 incl. VAT