Workshops
Sweet Surrender | Year-end urban retreat with Simon Rowe
28 december 2022
10:00 - 17:30 UUR

28 december 2022
10:00 - 17:30 UUR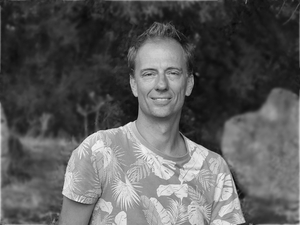 les wordt gegeven door
Simon Rowe
28 december 2022
10:00 - 17:30 UUR
Sweet Surrender 



Year-end retreat between Christmas and New Year 


Take your time between Christmas and New Year to step back, feel, to pause and to heal. Join Simon on a magical two day journey with slow and soulful healing yoga practices, breathwork sessions, dharma talks, movement meditations, mantra and sound healing.


Simon offers these two days as an immersion in the lunar (Yin) pathway of Flow for inner healing and regeneration. Explore deep stress release through gentle yoga, breath and movement practices that will invite you into a state of ease and surrender. Give yourself the gift of this You-time to explore these transformative practices as a way back to your self. Connect to your heart and align with your own inner wisdom. Embrace what best serves you and release what you no longer need so you can close your year beautifully and set your intentions for the start of a new cycle.



A Shanti Flow immersion
Simon's Shanti Flow teachings integrate movement and flow in gentle, lunar practices for inner healing and regeneration. Explore these breath and flow based practices as a way to nurture your lunar (yin) energy during flow practices.
Video impression
Follow this link to see a playlist of videos about Shanti Flow here:
https://www.youtube.com/playlist?list=PLhAD8ouNepHG0GQt-05E6uQwjq2pYMywS
What to bring
- comfortable (looser fitting) clothing;
- blanket or large thick towel to use as a prop;
- tea/drink bottle that closes and seals to avoid spillage;
- writing materials for journalling. 

Daily program
28 and 29 december 10:00 - 17:30 - (Please arrive earlier to set up and start on time)
10:00 – 12:00 Morning practice
12:00 - 12:15 Tea Break

12:15 - 13:15 Integration, mantra, pranayama, relaxation

13.15 - 14.30 Lunch Break

14:30 - 15:15 Sound healing, relaxation, meditation

15:15 - 15:30 Tea break

15.30 - 17:30 Afternoon session 


Date: 28 & 29th of December, 2022
Time: 10.00 - 17.30 hr
Place: De Nieuwe Yogaschool, Amsterdam
Price: 120,00