Workshops
Microdosing, Yin Yoga & Cacao ceremony with Merel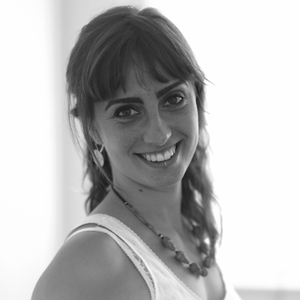 les wordt gegeven door
Merel Meessen
(This workshop is Sold Out) 
Microdosing, Yin Yoga & Cacao 
Theme: Returning to the Light



This Microdosing Ceremony takes place just before Winter Solstice - when the Earth begins her journey back to the Sun - and just before Christmas, celebrating "the birth of the light" during the darkest days of the year. Like the seeds in the soil and the baby in the womb, life begins in nourishing darkness and grows slowly towards the light. Just so, in the days of winter darkness it is time to dream of what may come to life in spring. During this Ceremony we will turn our attention inward to the seeds that are resting inside of us and nourish them with the loving light of our awareness.

During the Ceremony we combine a long relaxing Yin Yoga session with a microdose of psilocybin (magic truffels) and ceremonial cacao. This will support you to connect more deeply with yourself, help you open your path and further embody your true nature.
Program

Opening circle
Magic cacao ceremony & mantra
Extra long Yin Yoga session
Movement & mantra
Closing circle



About microdosing
Microdosing is a very safe way to support our body and mind to release old patterns, reconnect with ourself on a deeper level and create new, healthier habits. Psilocybin (the active molecule in magic truffles) has been used for spiritual growth in native traditions for thousands of years. When we take a microdose, the intention is not to 'trip', as the effect of the microdose is barely noticeable by the conscious mind. Rather, the microdose helps us to dive just a little deeper into ourself and supports the integration of our inner wisdom into our daily lives.
  


About cacao

Cacao has also been used for thousands of years by native peoples as a sacred medicine and has been called "the food of the Gods". It opens our veins and works as a tonic for our heart, while uplifting our mood. Cacao is a very subtle yet powerful medicine plant and works beautifully together with the psilocybin, enhancing its mind-opening effect.

  
About Yin Yoga
Yin Yoga is a relaxing form of yoga, based on Traditional Chinese Medicine and the ancient yoga practice of India. We lie down or sit in poses for a longer period of time (5 to 10 minutes) and relax the body. This way, we sink deep into our connective tissues and meridians, which run throughout the body and are connected with all the organs. Yin Yoga helps the body to release tension and brings harmony to our inner landscape.



About the facilitator

This Ceremony is facilitated by Merel Maria. She is a Yin Yoga teacher with many years of experience working with medicine plants. She co-facilitates psilohuasca retreats (3-day ceremony retreats with psilocybin and Caapi) and offers microdosing coaching. 


Date: 16 December, 2022
Time: 18.30 - 22.30 hr
Place: De Nieuwe Yogaschool, Amsterdam
Price: 55,00