Workshops
Psychedelics on the Spiritual Path with Peter & Nicole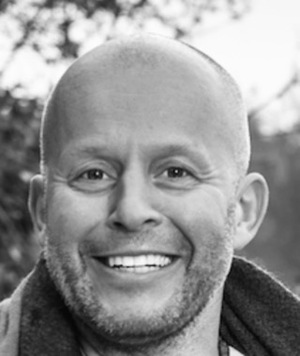 les wordt gegeven door
Peter Vermeiren
TRUFFLE DAY RETREAT
WITH PETER & NICOLE

Psychedelics on the Spiritual Path


When nature calls…… Do you feel the inside urge to undergo a psychedelic journey for whatever reason and do you prefer an experienced guidance with love and care in safe surrounding, then this journey is for you.
Your journey will be on psilocybin, a full dose of truffles and you are guided by beautiful music, sound instruments and Nicole and Peter as space holders guiding with full attention, love and care.


Schedule:
12.30 Walk-in and settling in.
13.00-13.30 Word of welcome and meditation.
13.30-14.30 Your body, mind and spirit on psychedelics.
Psychedelics from different perspectives: neuroscience, psychology, emotional, energetic and spiritual.
14.30-15.00 Tea break and light meal.
15.00-17.00 Preparing the path with breathwork and meditation.
17.00-18.00 Tea break and personal preparation and music.
18.00-23.00 Psilocybin ceremony with truffles, guided by music, drums, sound bowls and energy guidance.
23.00-24.00 Integration.
(Please note that the times are an indication and subject to change. We will flow with the energy of the day so this may vary somewhat.)


The early afternoon will be about the theory and latest research on psychedelics and the effect on your health and self-development in body, mind, and spirit. We will explore subjects micro-dosing, neuroscience, safety, energy and spirituality with the emphasis on integrating deep experiences gained with psychedelics into your daily life. The late afternoon will be a preparation with meditation, a guided deep shamanic breathwork session and setting intentions for the evening session. In the evening we will do a psylocibin session with truffles.


For whom?
Everyone wanting to learn more about and to explore or deepen the beautiful path of your inner journey with psychedelics (truffles, psylocibin) in a safe and integrated way. Both first timers and experienced 'psychonauts' are welcome to join this day retreat.
Guides:
Your guides are Nicole Riviere and Peter Vermeiren from BreathandEnergy.com. They have many years of guiding deep transformational journeys with psychedelics, breathwork, meditation, shamanism and energy healing. Their work is based on love, truth and purity. They studied and follow the guidelines of MAPS (Multidisciplinary Association for Psychedelic Studies).

After signing up all documentation will be sent to you on how to prepare yourself to have the best possible experience.

The maximum group size is 22 participants.

Psylocibin truffles are safe and non-addictive however if you have any of the below symptoms or ailments unfortunately it is not the time to join for you:
- If you have a history of or current psychosis, schizophrenia or severe anxiety
- If you use anti-depressants (SSRI's)
- If you have very high blood pressure, heart problems.

If you have any doubts about your health, please contact Peter Vermeiren (06-31942918 or info@breathandenergy.com) and/or consult your physician.

Date: Friday 20th of January, 2023
Time: 13.00 - 23.00
Price: 195,- euro per person (including lunch)
Place: De Nieuwe Yogaschool, Amsterdam